Rep. Sharice Davids Discusses Work to Make Health Care More Affordable in Louisburg
LOUISBURG, KS – Today, Representative Sharice Davids met with Kansas seniors in Miami County to discuss her recent work to lower health care costs. Davids highlighted her record of making health care more affordable, including creating the first-ever cap on annual prescription drug costs for seniors, giving Medicare the power to negotiate for lower prescription drug costs, and helping end surprise medical billing.
"It was great to stop in Miami County and connect with seniors who are seeing lower costs thanks to important health care provisions I fought for," said Davids. "Too many Kansans are affected by skyrocketing prescription drugs and medical expenses. Whether it's capping insulin at $35 a month for seniors, finally allowing Medicare to negotiate with drug companies, or ending surprise medical billing, I'm focused on lowering costs for Kansans—and my record shows that I work with anyone, regardless of party, to get it done."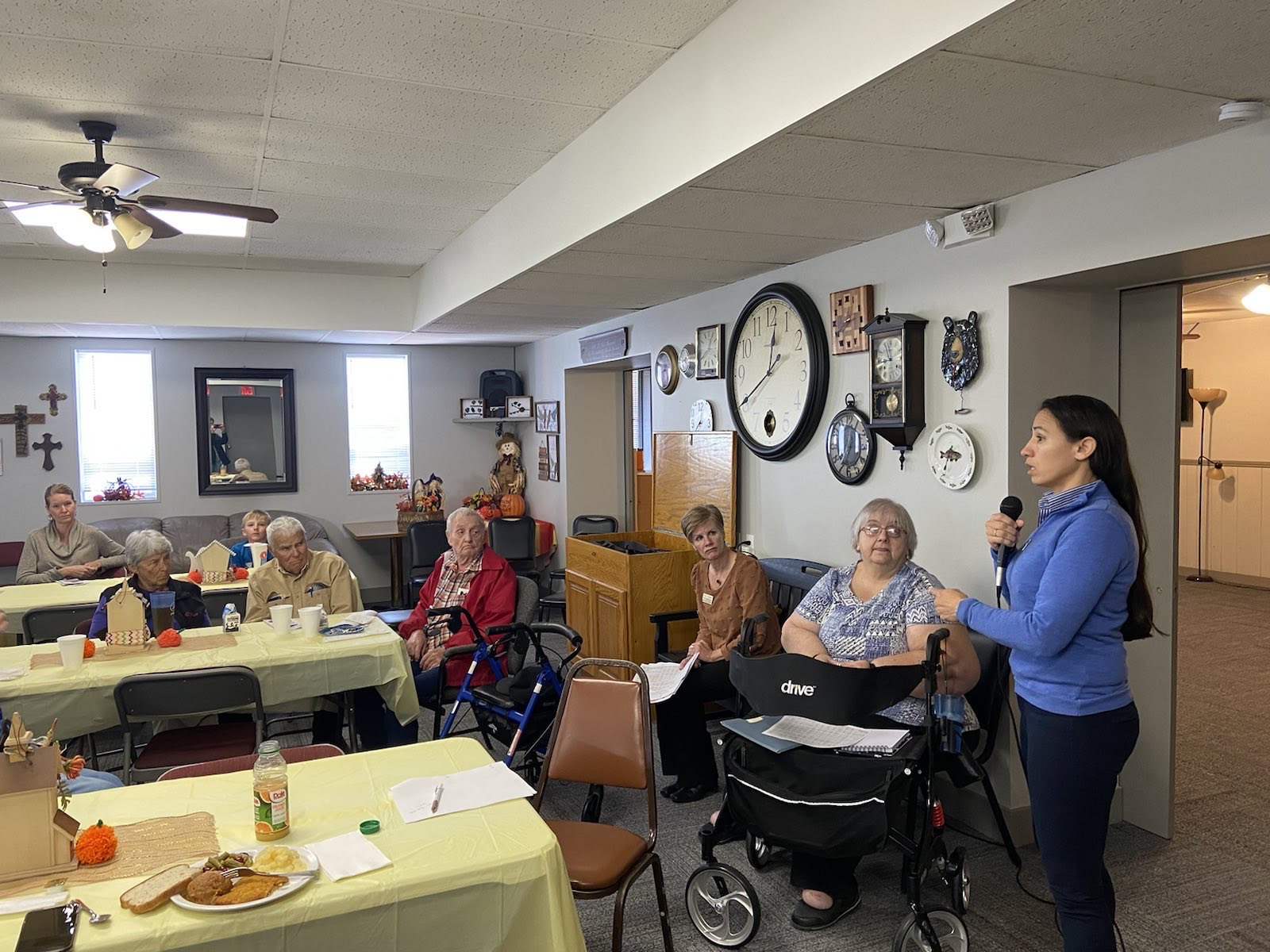 Here's what Rep. Davids has accomplished to lower health care costs for Kansans:
Capped the cost of prescriptions for seniors, including by passing Medicare's first-ever out-of-pocket maximum on prescription drugs, making expensive vaccines like shingles free, and capping co-pays for insulin at $35 a month.

Stood up to Big Pharma by finally allowing Medicare to negotiate for lower prices on drugs and creating an inflation rebate if companies increase drug prices faster than inflation.

Helped draft and pass a bipartisan law ending surprise medical billing and protecting consumers from these unexpected and often financially devastating expenses.

Lowered premiums for Kansas families who buy their own insurance by an average of $980 each year.