Rep. Sharice Davids Participates in Candidate Forum with Johnson County NAACP, Mainstream Coalition, and More
SHAWNEE, KS – Today, Representative Sharice Davids participated in a candidate forum hosted by the Johnson County NAACP, Mainstream Coalition, the Johnson County League of Women Voters, MORE2, and the Voter Rights Network of Wyandotte County. She spoke with voters and answered questions about her work on the economy and her position on voting rights and the right to choose.
"It's always great to get out and talk with folks in our community about the issues that matter most to them, from my work to lower costs to protecting free and fair elections," said Davids. "Today I heard a lot of concern about our rights: both the right to vote and our reproductive rights. I'm the only candidate who is working to protect both."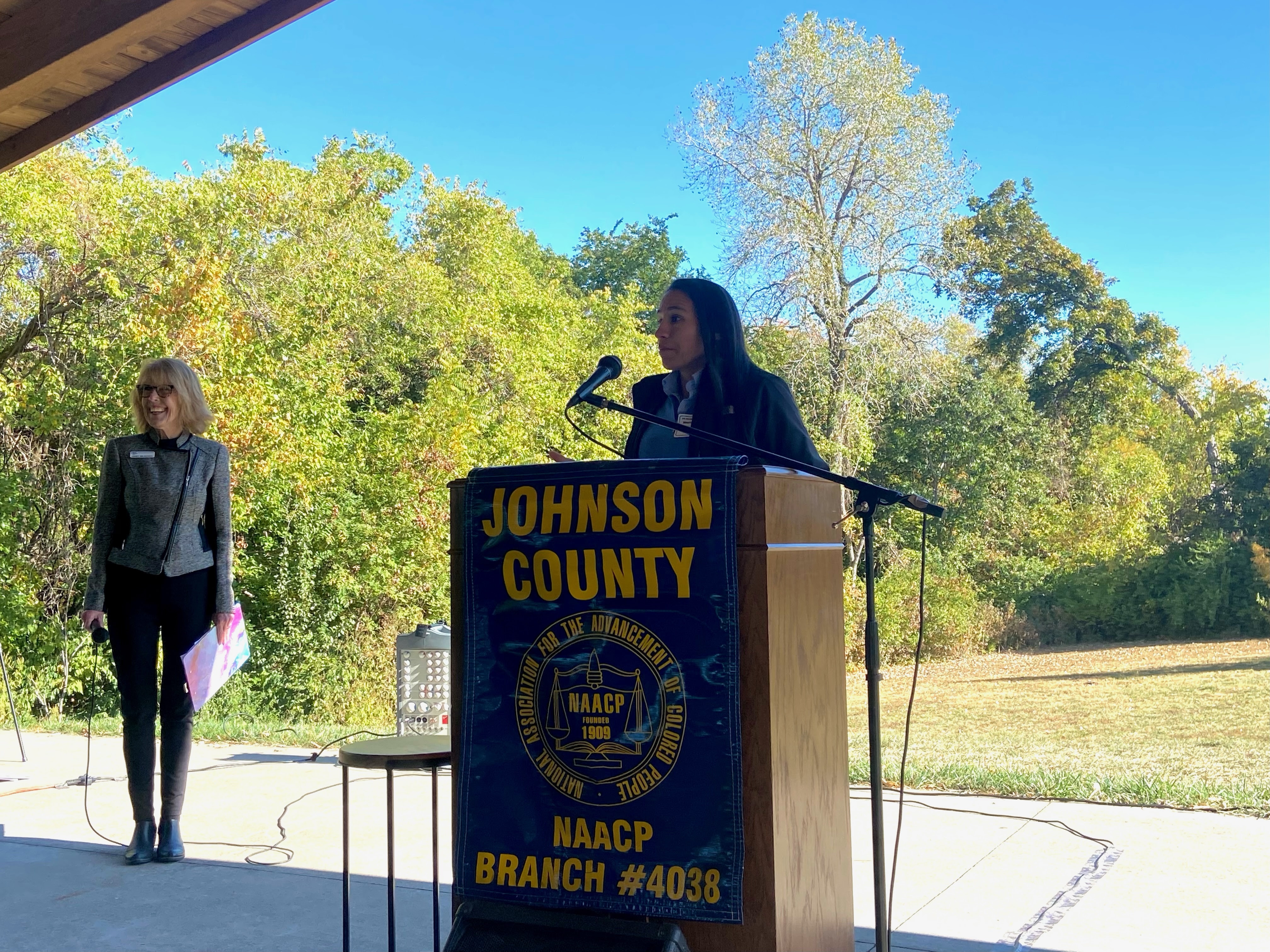 Rep. Davids has long advocated to keep politicians out of Kansans' health care decisions, including by opposing the anti-choice amendment in August. Conversely, Republican candidate and longtime Brownback advisor Amanda Adkins is an anti-abortion extremist with a lengthy history of working to strip away reproductive rights—a position that puts her at odds with Third District voters.
At today's event, Rep. Davids also shared her record of working with anyone – Republican or Democrat – to get things done for Kansas. She spoke about her work to lower costs by making investments in our infrastructure and supply chain, boosting domestic manufacturing, and capping the cost of prescription drugs for seniors.